Our Vision
To give hope to the people of Waxahachie, Ellis County, and all places we serve by bringing them into a life-transforming encounter with the Kingdom of God.
Our Mission
To Seek the presence of God through prayer and worship
To Save and transform the lives of the lost through discipleship
To Serve the body of Christ using the gifts God has placed within us
To Send gifted and anointed people into the world through missions, evangelism, and church planting.
Our Beliefs
1. WE BELIEVE…The Scriptures are Inspired by God and declare His design and plan for mankind.
2. WE BELIEVE…There is only One True God–revealed in three persons…
(click to read more)
Our Leadership Team
Our leadership team recognizes the authority of God, and realizes that we are shepherds who serve under the Chief Shepherd, Jesus Christ. We desire to devote ourselves to prayer and to the ministry of the Word. Our passion and goal is to equip the believers for the work of the ministry until we all attain maturity in the fullness of Christ.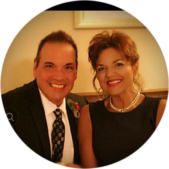 Carl Richard and his Family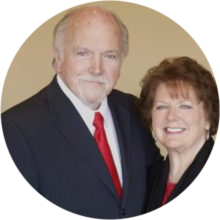 Rennie and Lector Baker
Associate Pastor

Pastor Baker has been faithfully serving The House of Hope for over 37 years. He has also served as the Waxahachie Sectional Presbyter and 5 years as an Executive Presbyter for the North Texas District of the Assemblies of God.
He and Lector have pastored churches in Louisiana and Texas during more than 40 years in ministry.
Lector is the church Business Administrator.
Pastor Baker has traveled and ministered in England, Wales, Ukraine, Canary Islands, Israel, Tanzania, Nigeria, Ghana, Vietnam, Cambodia, China, Argentina, Paraguay, Uruguay, Chile, Ecuador, and Nicaragua, He believes the most powerful revival and awakening is yet to come.
rbaker@thehouseofhopeag.org
lbaker@thehouseofhopeag.org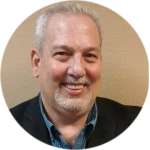 Bill Griffin
Care Pastor & Assimilation
Bill is tasked with Pastoral Care and Assimilation. Has served in various Pastoral roles in 35 years of ministry.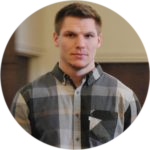 Brad Heathcock
Youth Pastor
Brad leads Y.O.L.O. student ministries and works as the Athletic Coordinator, PE/Health Teacher, and Coach at Advantage Academy Waxahachie. Brad graduated from Southwestern Assemblies of God University in 2014 with a Bachelors Degree in Education. Brad has a burden for the youth of this generation to experience the power of the Holy Spirit in a transformational way.